About Us
Nick Joyce Architects is an award-winning practice based in Worcester.

Established in 1989 we have built up a good reputation in the conservation, repair and renovation of listed buildings, churches and scheduled ancient monuments, as well as the adaptation of and extensions to historic buildings and sensitive sites. We are also experienced in new build developments including residential housing schemes.

We have a broad range of skills, knowledge and experience within our team providing a full range of architectural services. We also offer specialist conservation advice to local authorities and organisations such as the National Trust and Historic England. We also have good links with organisations such as Society for the protection of Ancient buildings (SPAB).
Our ethos
We aim to offer a personal and tailored service working collaboratively and flexibly with our clients, contractors and planning authorities to unlock the potential of historic and other buildings and places so they can be used, enjoyed and cherished.
We appreciate the history of each building that we work with and see it as our role to bring your vision to life within the relevant guidelines and legislation. To achieve this, we place great emphasis on listening so we can share your overall vision not only at the outset, but also as the project develops.
Practice architects
Andrea Burton
BA (Hons) PG Dip Arch
Director
Andrea's architectural experience ranges from small domestic extensions, church repair and conservation, church reordering, and larger domestic projects including extensions, refurbishment and new build schemes, primarily within a historic and conservation context. She particularly enjoys working on barn conversions, designing bespoke housing for individual clients, and seeing a project through from the first imagined scheme to completion on site.
Andrea joined Nick Joyce straight after qualifying from Birmingham School of Architecture in 1993. After spending a few years with another practice, she returned to the practice in 1999 as a fully qualified architect. She holds a SPAB Conservation and Repair qualification and is a member of EASA.
Alan Simcox
Dip Arch (Leics) AABC
Director
With a particular interest in spatial planning and the art of making new uses out of old buildings, Alan manages a variety of projects including church repairs, extensions, restoration and new build projects. As one of our Conservation Accredited Architects, Alan also looks after a number of churches in the Worcester Diocese.
Alan studied Architecture at Leicester School of Architecture and has built up an impressive portfolio of work with a number of firms on a variety of projects. Since joining the team in 1998 and expanding his expertise to include conservation, Alan holds a SPAB Conservation and Repair qualification, is a member of EASA and is AABC accredited.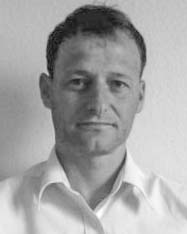 John Middleton
BA (Hons) Dip Arch RIBA AABC
Associate Director
John has over 20 years of experience working with historic buildings on a variety of projects including the repair, conservation, adaptation and reuse of old buildings and the design of new buildings in historic settings. John enjoys the challenge of working with old buildings, he treats each project individually working with clients to understand their needs and developing an understanding of the buildings inherent qualities of character, history, place and social and cultural contexts.
John is AABC accredited Architected and approved inspecting architect in the Diocese of Gloucester, Coventry and Leicester, Worcester and Hereford. He currently looks after a number of churches across these dioceses. He is a member of the Society for the Protection of Ancient Buildings, a member of EASA.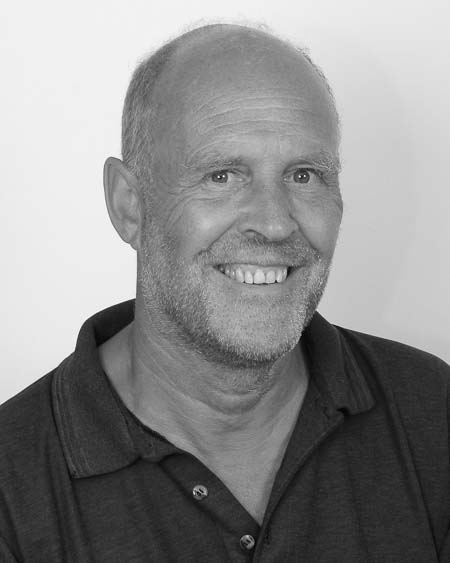 Nick Joyce
BA Dip Arch AA Dip Cons AABC
Practice Consultant
Nick established his own practice in 1989 and built up a reputation for working on historic buildings including timber frame structures. These specialisms continue to shape the practice today, with Nick using his long-standing knowledge and understanding of these unique buildings to take a lead on many timber frame and church projects in the West Midlands.
Nick has built up a reputation as one of the area's leading architects in building conservation. Nick studied Architecture at Oxford Brookes University, has a diploma in Building Conservation and is AABC registered. He is a member of numerous societies including EASA and SPAB.
Awards
Testimonials
Sarah Thomas, The Malthouse
"I found Nick Joyce Architects and in particular Mrs Andrea Burton to be very professional when designing and supervising the refurbishment of my thatched cottage. The experience was made easier by the clarity of procedure and guidance given at each stage of the two year project. I am very happy with the end result and would recommend this company of architects to any enquirer."
Fiona Morris, Thornbank
"The design that was presented post our initial brief was imaginative, yet exactly what we needed. Andrea was extremely adaptable and responded quickly to any changes or challenges that arose, ensuring that, at all times, throughout this complex project the process was a positive experience for both ourselves and the builder."
Steve Peet, Wyche Cutting
"We are delighted with our new home, imaginatively designed by Andrea Burton at Nick Joyce Architects. It was a difficult and prominent site, but thanks to the architect the planning process went very smoothly. The design incorporates traditional, local materials in a modern way, as well as giving us almost panoramic views of the Malvern Hills."