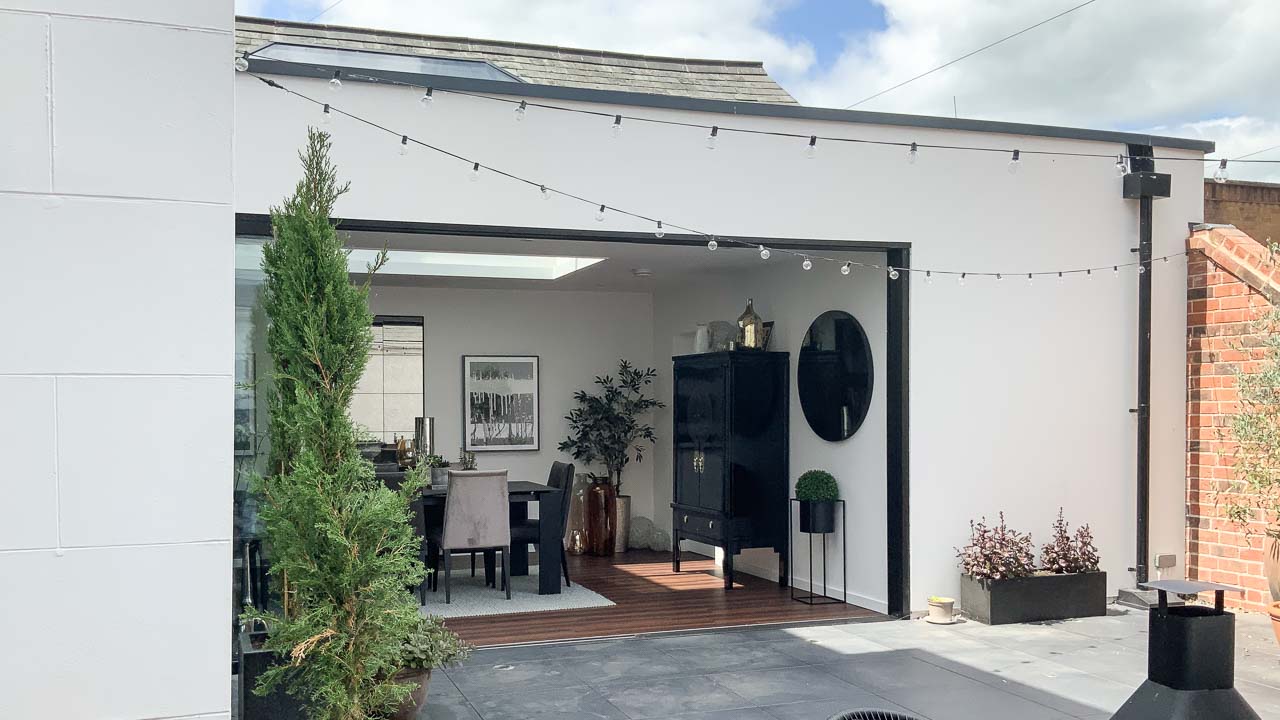 Chester House
Chester House is a grade II listed detached villa in Worcester. It was built around 1820 and forms part of a planned residential square. The houses are classically proportioned with stucco frontages, slate roofs sash windows. A common aspect of the houses are rear courtyards that open on to a back lane. These originally contained outbuildings, coach houses and service yards. Many including Chester House have been much altered and extended in the late 19th and throughout 20th century.
Our project involved two interventions, a new rear extension and improvements to the rear courtyard and the replacement of a 1980s conservatory to the eastern end of the house.
The existing rear extension dated from the 1980s built as a kitchen with a garage on the opposite side of the courtyard. The boundary wall to the back lane had also been altered to accommodate double gates which were in deteriorating condition.
Previous internal alterations to the house had seen the kitchen repositioned into the heart of the house leaving a largely unused space in the rear extension. Furthermore, access to the garage was through the existing gates and consequently limited the use of the courtyard to car parking.
We proposed a simple contemporary intervention; a single storey rear extension to provide a dining space with a direct connection to the kitchen, full height glazed doors opening on to the courtyard and a large roof light concealed behind a parapet. A utility room was also provided at the northern end of the extension. The garage was rebuilt with a direct access opening on to the back lane. The rear boundary wall was also rebuilt removing the 20th century gates. This created a sense of enclosure and a private courtyard and seating area and also reinforced the historic boundary line of the back lane.
The other aspect of the project was the replacement of the 1980s conservatory to the eastern end of the house. It was unsympathetic to the house and conservation area with a low sloping polycarbonate roof and projecting in front of the house. It was very hot in the summer and cold in the winter.
We designed a new structural glass roof and front elevation with a large door. The length of the conservatory was reduced and set back from the front elevation of the house so it became less visible from the frontage. It also allowed a space for a small seating area without affecting the landscaping of the current garden. This has resulted in an unobtrusive but contemporary addition.
Other projects